The Ultimate Web-Based Payment Testing Platform
Web FASTest is a platform for payment testing automation and innovation, allowing your teams to run more tests in less time.
The result? Your organization will be able to expand test coverage, improve quality, increase collaboration, and boost productivity.
No matter if your resources are down the hall or spread across the globe, all they need is a simple web browser for anytime, anywhere access to the Web FASTest environment. Server-based technology provides centralized control of user groups, roles, and permissions, as well as access to test data, results, and reports
Web FASTest Key Features:
Server-based web application, simple browser-based access, no desktop software to manage
Full client control of users, roles, and permissions, as well as access to test data, results and reports
Out-of-the-box simulators for issuer and acquirer processing of ISO, ATM, POS and Web formats.
EMV contact and contactless support, including Issuer Scripts and ARQC/ARPC processing
Bit-level editing and validation capabilities
Support for 8-digit BINs & TR-31 PIN Blocks
Published APIs support enterprise integration
A Functional and Flexible Payment Testing Solution
Web FASTest brings together all aspects of payment testing into a single, centralized platform that can be installed and managed either on-premise or in the cloud.
The innovative solution unifies business critical aspects of your testing requirements, enabling automation of all phases of the testing lifecycle - functional, regression, system, and stress testing, as well as CI/CD integration.
Web FASTest combines significant out-of-the-box functionality with configurable options for both issuer and acquirer message simulation, processing and validation. Developers and testers can edit and validate message fields down to the bit level.
Web FASTest provides full access to EMV tag data and can calculate cryptograms (ARQC/ARPC) with built-in encryption logic. Detailed test results, as well as complete processing traces, help determine what occurred in each transaction. Tests can be modified and re-run directly from the results pages - simplifying error correction and accelerating testing.
The Web FASTest platform offers a number of optional capabilities including:
Adding the performance testing feature enables Web FASTest to run existing functional tests at specific volumes to help assess the capacity of a host system, network connection, or other processing components.
While the tests are running, users can change the TPS throughput rate, as well as view a graph of the TPS rate, response times, and more. Web FASTest provides your organization options for scheduling and setting the duration of the performance test.
The Project Dashboard allows users to define and create specific groups of tests and expected results to track the progress of projects. This can be for certification purposes or to monitor how a development project is moving along with acceptance testing.
The Project Dashboard allows users to track the progress of multiple projects at once.
The Virtual Host feature allows for 24x7, always available, smart connections to automatically and intelligently initiate tests based on incoming messages for one or many connections, and respond appropriately.
The Virtual Host can be applied to many different use cases, such as routing traffic between multiple different connections, running multiple tests at once on a single socket/connection, as well as initiating issuer or acquirer tests and determining the appropriate response.
Are your agile developers working toward an integrated DevOps environment that includes continuous testing? Web FASTest offers a published API that eases integration with your other enterprise systems.
Even if it is still early in your DevOps journey, your developers and testers can still benefit from using Web FASTest to automate many repetitive tasks, enabling your staff to focus on higher-value activities.
In any development environment, Web FASTest lets you run more tests faster and provides a framework for expanding your test coverage.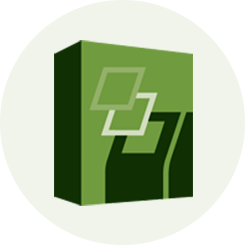 Check Out Our VirtualATM Solution
Built on the Web FASTest platform, Paragon VirtualATM® uses virtualized versions of your open-architecture (XFS) ATMs to deliver 24x7 anytime, anywhere ATM testing and simulations, freeing your resources from the constraints of a physical test lab. Using a single combined solution offers centralized control of all your user and test data; as well as reduced training and administrative overhead.

Paragon has provided reliable, easy-to-use testing solutions that have enabled us to improve quality and reduce our development time.
Head of New Technologies
Regional Payment Switch, EMEA

Paragon has helped us automate our testing and make our testing program more efficient—so much so that we've configured our entire test environment around Paragon solutions. We've been very pleased with the products, knowledge, training and on-going customer support that Paragon has provided.
Vice President
Merchant Processor, Latin America

We do all of our testing with Paragon tools and use them daily. They've helped us increase our productivity and we would definitely recommend them.
QA Lead
Tier One Bank, North American

We have always been very pleased with the level of support we receive from Paragon. The support team is flexible, knowledgeable, easy to work with, and shows a genuine interest in helping us resolve whatever issue we might have. The excellent post-sales support is a major reason that we continue to purchase additional products from Paragon.
Senior Vice President
Global Payment Processor
Our Products
Paragon's product portfolio includes server-based and cloud-enabled solutions designed for large-scale implementations, as well as desktop applications suitable for smaller deployments.